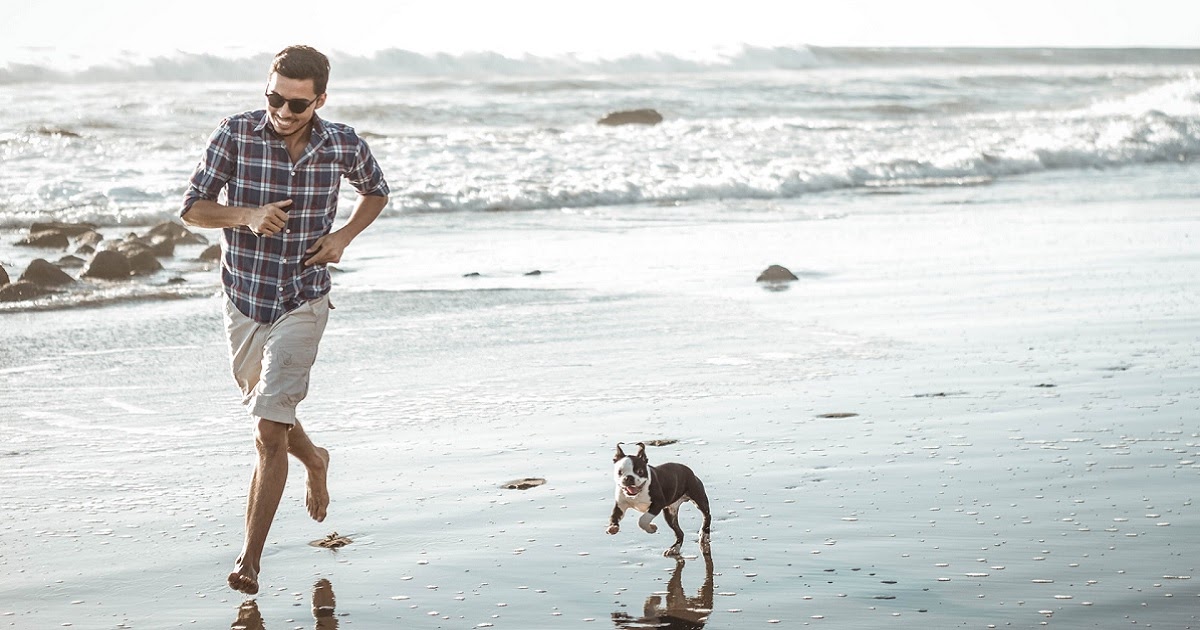 Reading Time:
4
minutes
Contributing Writer: Chan Choy Yu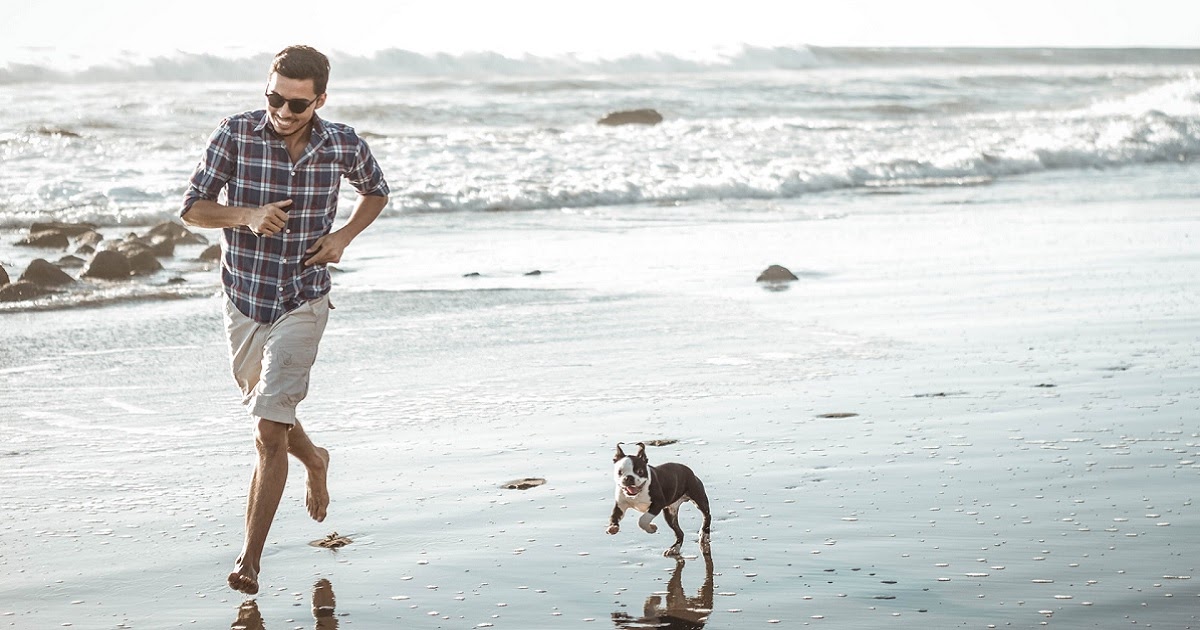 Ah, the sun, sand, and sea — what could be more relaxing and fun for a quick getaway with your pup? It doesn't matter if its pre- or post-COVD-19; a beach retreat is always sure to please both humans and canines. Since travelling to Bali or the Maldives might be difficult with a dog in tow, we present to you the next best alternative: Singapore's Southern Islands!
At a fraction of the cost of a plane ticket, simply hop on a ferry with Fido's necessities (more on that later) and off you go! Most ferries such as the Singapore Island Cruise and Marina South Ferries will allow you to bring onboard 1 to 2 dogs, which will have to be leashed at all times, but we do recommend that you call and check beforehand. Ferry tickets are usually priced around $15 – $20 for a return trip.
1. St. John's Island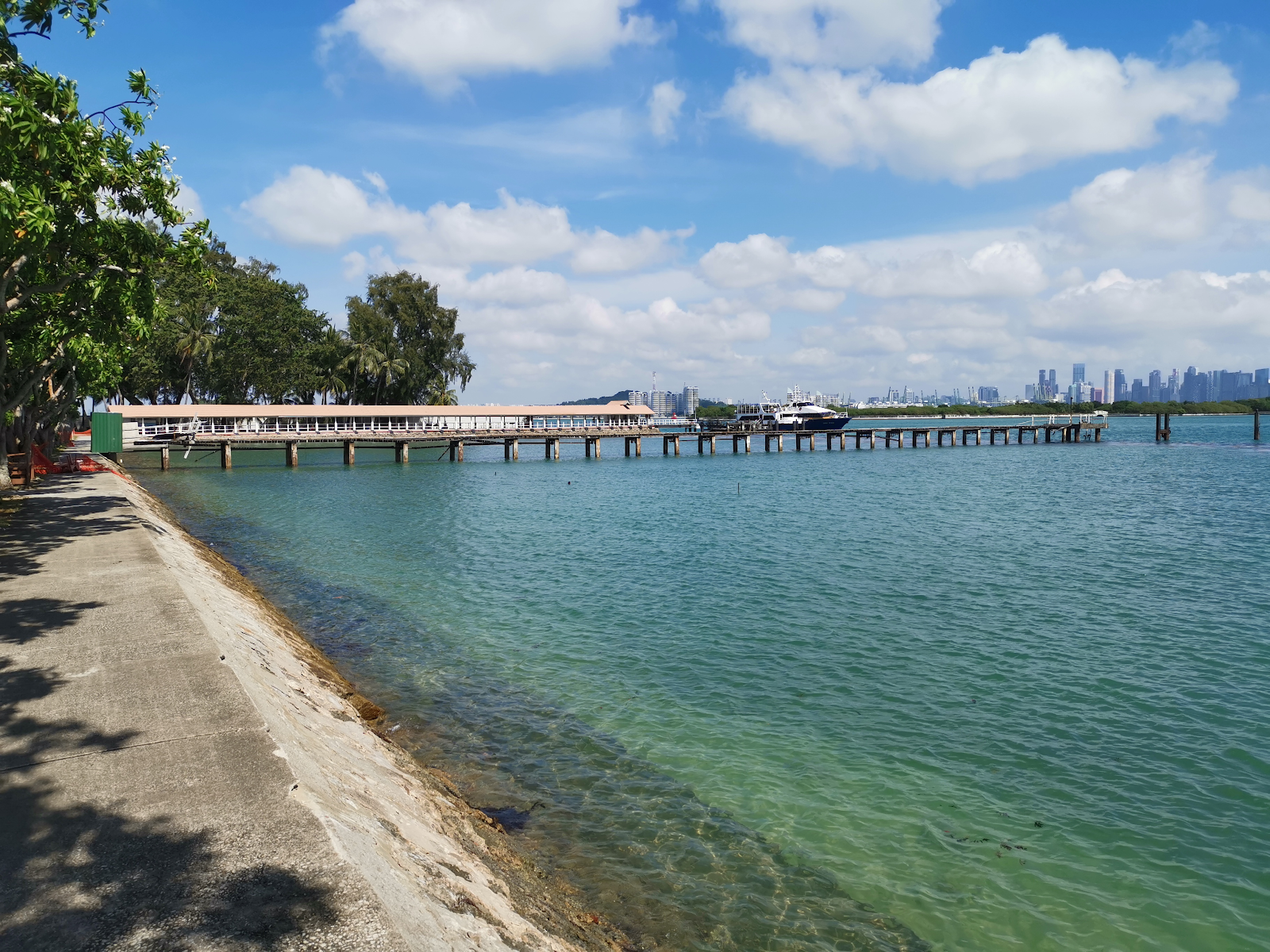 Source: Singapore Island Cruise
With its rustic vibes and untouched flora and fauna, St. John's Island is perfect for nature lovers looking for a little adventure! A hilly island that spans a whopping 40.5 hectare, pet parents and their furkids can dive into tranquil lagoons, laze on pristine beaches, and explore trekking routes.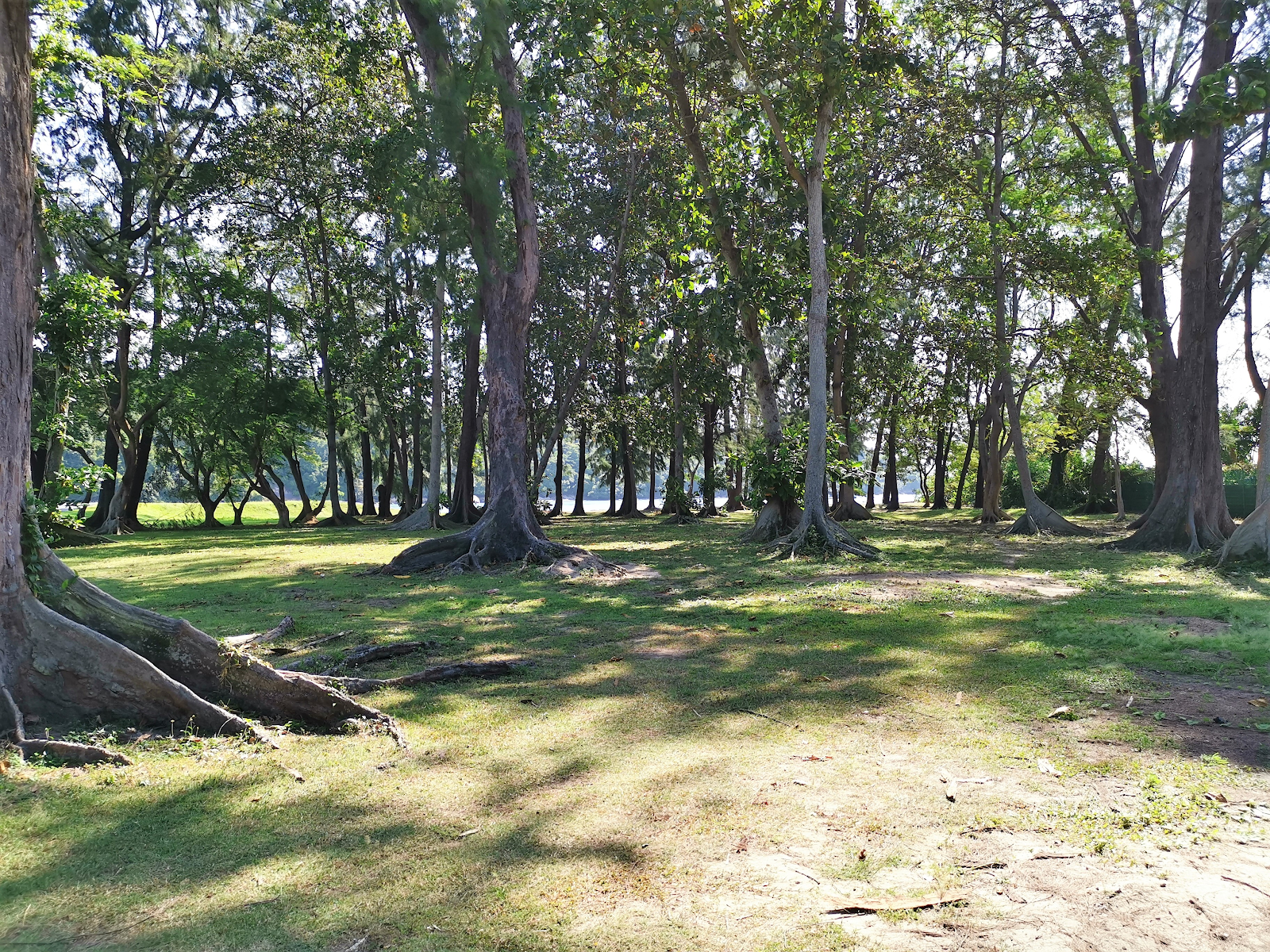 Source: Singapore Island Cruise
The island also has plenty of picnic tables around with holiday bungalows and campsites for overnight stays, although these are currently closed until further notice in light of COVID-19. A popular spot for fishing, avid anglers can bring along your fishing gear as well.
Do note that you will have to bring your own food and drinks to the island, because you won't be able to buy any there!
2. Lazarus Island
Source: Singapore Island Cruise
Connected to St. John's Island via a short linkway, Lazarus Island is another serene gem waiting to be uncovered by many. Though it may be a lot smaller in size, it boasts clear waters and soft, white sand that you and your furry pal can enjoy all to yourselves! 
Since not as many folks tend to explore Lazarus Island, you'll feel as if you're in your very own private lagoon. What this means is that your pup can run about freely to its heart's content, enjoy a picnic in the shade, or lounge by your side and bask in the sun's comforting warmth as you top up your tan. 
If you love cats, here's an added bonus — Lazarus Island is known to be home to many feline residents, but make sure you don't feed them! They have designated volunteers to keep them well-fed and taken care of. 
3. Kusu Island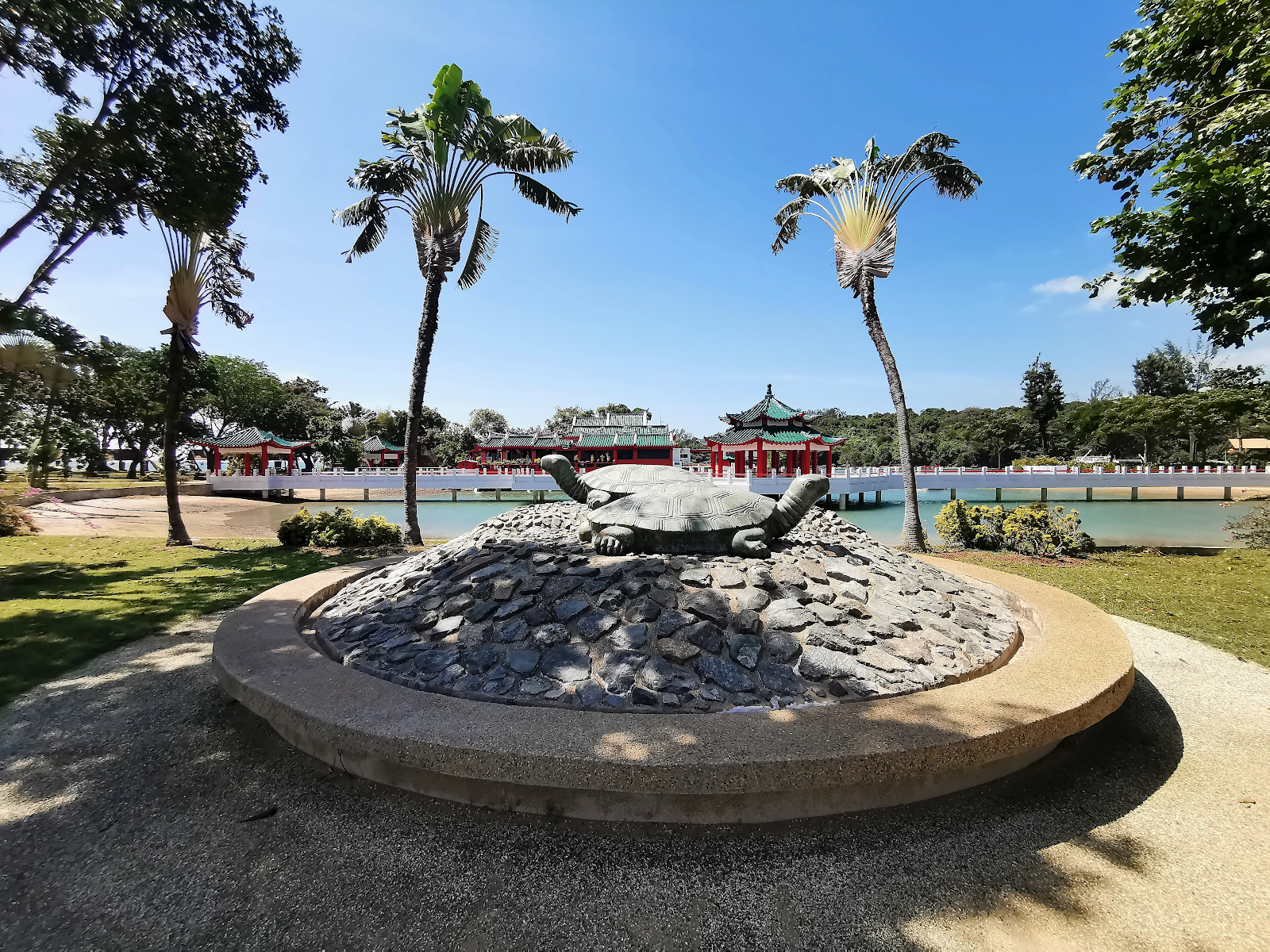 Source: Singapore Island Cruise
For a change of scenery, head over to Kusu Island. There, you'll find vibrant shrines and temples amidst lush greenery and clean beaches, which makes for a perfect leisurely stroll with plenty of nooks and crannies to sniff at after you're done with all the swimming and hiking at the other offshore islands! 
There's also a tortoise sanctuary if you're interested, and Kusu Island is one of the few islands where you can buy drinks at if you need to rehydrate. 
4. Sisters Island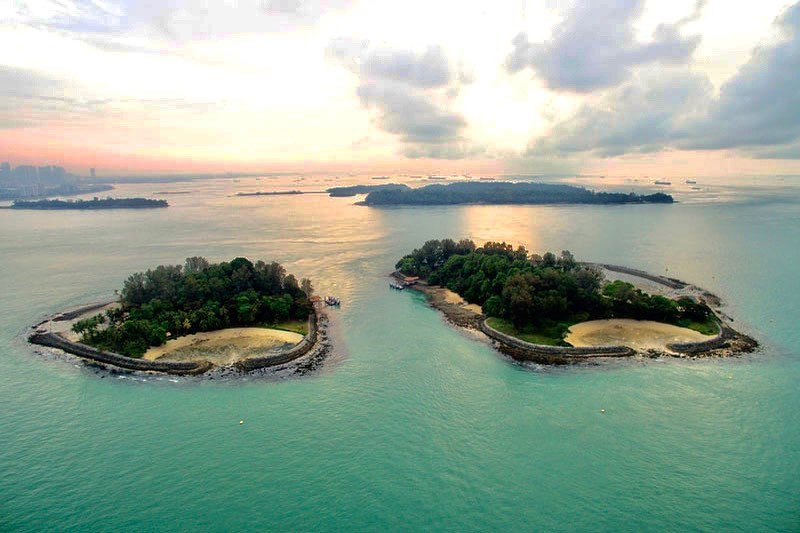 Source: @sgmarineparks on Instagram
If you're craving for an adventure that's truly off-the-beaten-path, Sisters Island is where you and your buddy should head to. A designated Marine Park that receives fewer visitors as compared to the rest of the Southern Islands, not only will you and your pooch get to enjoy privacy, but you'll also have plenty of marine biodiversity to wow at and sparkling clear waters to frolic in.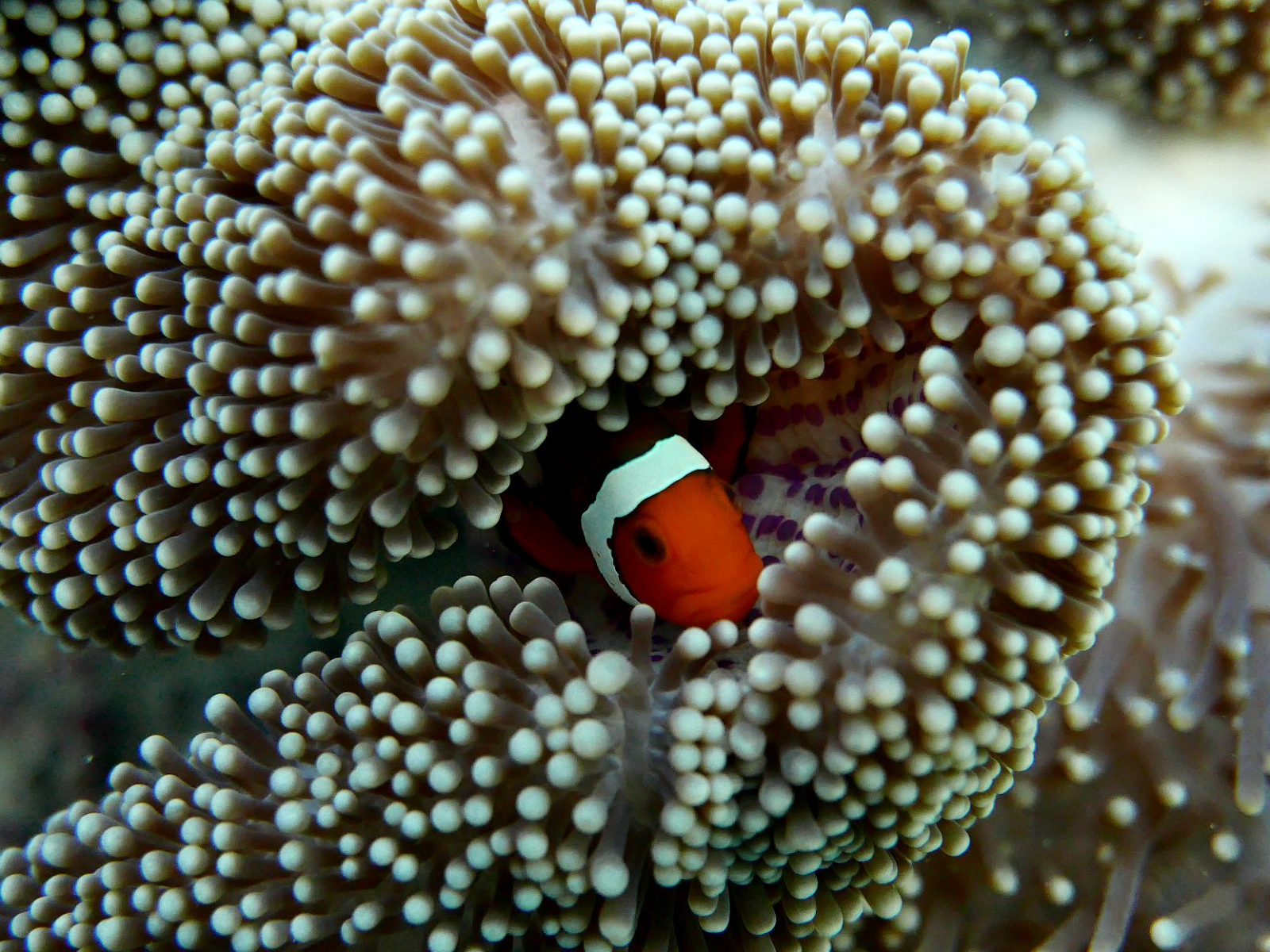 Source: NParks and Karenne Tun on Facebook
Currently, only the bigger half of the Sisters Island is open to the public as the other half is used for research and conservation efforts. As it is home to eye-opening varieties of corals, fishes, and other underwater creatures, its lagoons are fantastic spots for snorkelling and swimming. However, never swim or let your dog go outside the lagoon as the current there is quite strong!
Again, you won't be able to find any food or drinks for purchase on the island, so make sure to bring enough for you and your dog.
Pet essentials when island-hopping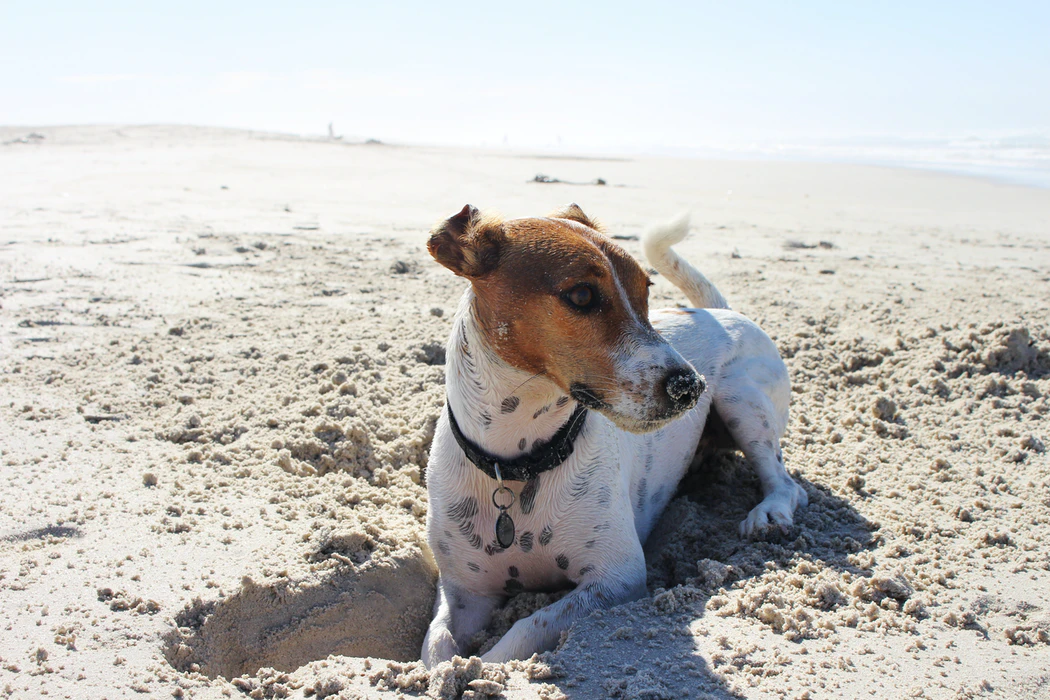 Source: Alex Steyn on Unsplash
It may be just a day-trip, but since the islands are far from veterinary centres and often do not have food and drinks for sale, it is always best to be well-prepared when packing for your pet's island-hopping adventure with you. After all, it's better to be safe than sorry. 
Here's a checklist of items that you'll need to pack for your canine friend:
Basic first aid kit 

Absorbent gauze pads

Adhesive tape

Antibiotic ointment

Cotton balls or swabs

Fresh 3% hydrogen peroxide solution to induce vomiting (always check with your veterinarian first before giving to your pet!)

Grooming wipes

Medication (if it is on any)

Saline eye solution  

Scissors with blunt end

Styptic powder

Tweezers

Towels
Your dog's comfort item

In cases of injury or anxiety in your dog for being in an unfamiliar environment, its favourite toy or blanket will help to provide some comfort to it

Extra leash and collar 

In the event that it gets lost after unleashing your dog

Poop bags

Always clean up after your pet

Your dog's favourite treats

A day's worth of your dog's meal

Plenty of drinking water

A water bottle or pet bowl 

A cooling vest (optional)

To prevent your pet from overheating
Most of these items can be purchased at your nearest pet supply store or veterinary clinic. If you wish to up your furkid's #IG game, FuzzYard's Walking Collection fits the bill with their stylish and eye-catching dog accessories. Now go forth and have fun once you're all geared up!